HOW DO YOU CHOOSE A CUSTOM HOME BUILDER?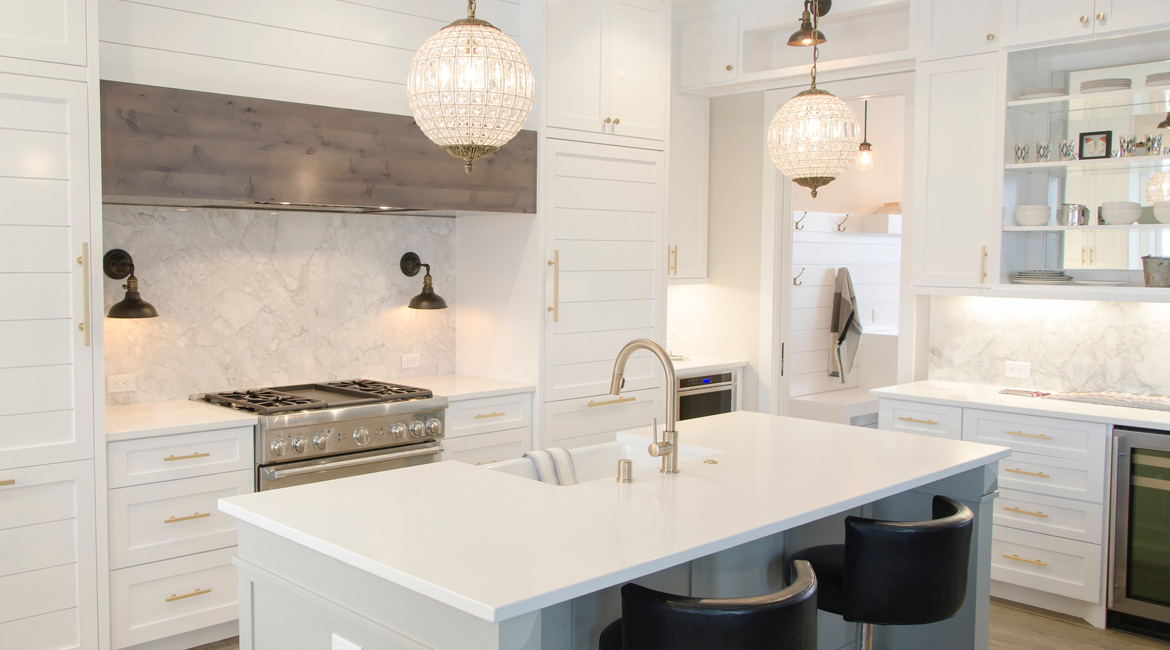 A home is the largest investment you'll ever make, so it's prudent to want to choose your builder with care. But it's not just about getting a good price – deciding on selections, navigating land and budgeting constraints, and market volatility make the process of designing and building a custom home both a financial and emotional investment. Not all builders provide apples-to-apples information. Not all buyers are interested in the same information.
What questions should YOU ask a potential builder? What will matter most for YOUR decision?
In the end, you want to be confident in your decision. And to be confident, you need to answer some key questions and then match your needs with the builder that bests meets them.
Here are some things to consider as you weigh your options:
1. Don't lead with price.
When people call us, the first thing they usually ask is "how much is it going to cost?" Price is certainly a big factor in your decision, but no builder can honestly give you an upfront price on an introductory call. With a custom build, the home cost will develop over the course of several meetings as you work through the design decisions and constraints of your property that impact the budget. Instead, look for a builder that can keep you informed about how your needs and wants impact your budget and help you navigate options to stay within your comfort zone while still getting what you want.
2. Determine your expectations for the building experience.
What level of involvement do you want in the building of your home? Do you want a builder that handles everything from start to finish or do you plan to manage or complete some aspects on your own? For example, Bayless Custom Home Builders is a full-service design/build company, so we're involved every step of the way, from determining the feasibility of your property to key delivery.
3. Don't judge on style.
Like price, homebuyers often start conversations with builders asking about their style of homes. But custom builders like Bayless are exactly that—100% custom. What we bring is our knowledge and our team. With a good communication system, in-house designers can help create a style that you love and that is uniquely yours. Instead, look at quality, follow through on commitments, and communication. What is the builder's reputation for quality construction and craftsmanship? Do they have good references that speak to their follow through on commitments made and communication throughout the process?
4. Don't feel constricted by floor plans.
Homebuyers spend a lot of time looking at floor plans, trying to determine how they can live within them. But with a custom home, floor plans work around your lifestyle. Bayless' in-house design team will take into account an array of factors, from whether you have kids or are retiring to whether you'll be working from home or love to entertain, and then build the floor plan around your current and future needs.
5. Ask the builder the right questions.
You can narrow down your options by determining how the builder manages information and communicates with you and to the trades. This includes:
How are problems managed? The answer to these questions should match your preferred level and style of communication.
How often do quality inspections take place? A good builder can anticipate problems before they happen but also will have a system in place for quality inspections throughout the process, particularly when it comes to work by subcontractors.
Similarly, how often will you be taken through the site so you can raise any concerns?
Who is the point of contact? Will there be a designated point of contact to help you through the process or will you be channeled through the receptionist of general mailbox each time? If it's the project manager or the superintendent, will they be able to take or return your call or are they busy trying to build your house?
Are they patient with questions and your participation? Or do they want you quietly on the sidelines? Homebuyers can become frustrated if their builder is too busy or too impatient to explain things and to illustrate what you can expect in different stages of the process.
6. Ask how are changes are managed.
Even with a robust upfront design process, there are bound to be some change orders during construction. How are these handled? Who absorbs the costs? What are the expectations when a product is discontinued? You want a builder that is transparent with how changes are managed so you know what to expect ahead of time.
7. Check out the warranty.
Warranties vary from home to home. Be sure to inquire ahead of time what the home warranty looks like and how claims are handled after the dust has settled and the builder has moved on.
8. Understand the difference that company size can make.
Custom builders are typically smaller companies compared to production building conglomerates. But it's important to understand what you get with a two-person operation versus a 20-person team. Working with an independent builder feels intimate, but it also can result in more inefficiencies, long build times, and less communication because that builder is managing every aspect of the business and multiple builds. Working with a small team brings more expertise in each area, more time from the right people devoted to your project, and less chaos. Plus, larger custom builders often have greater buying power and a larger talent pool to pull from.
Confidence in your builder comes when you feel like you've been understood, that they've heard your needs and addressed them. A builder that wants to get to know you is someone who's going to work well with you. At Bayless Custom Homes in San Antonio, we have a concrete process built on transparency and communication—giving you the confidence to know you're being taken care of. Our goal is to provide a drama-free experience – and we deliver on that.